News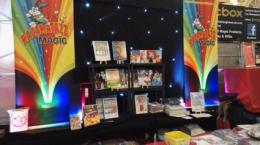 WELCOME
Blackpool


The Razamatazz Team had a great time at Blackpool. It was great to meet new and old customers.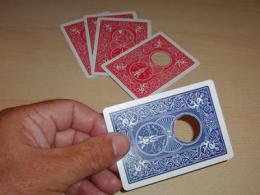 Our best selling trick SLICED ... New poker size version
Finally we have just released one of our best selling tricks as a Bicycle brand poker sized version to easily fit in a wallet, ideal for close up !!!

Click Here for more info on SLICED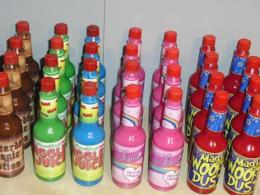 New Squeeky Bottle Range Launched
Razamatazz Magic have just released a new range of magic squeeky bottles to use in your magic shows. Several designs are available including:

PIXIE DUST
CHRISTMAS MAGIC version.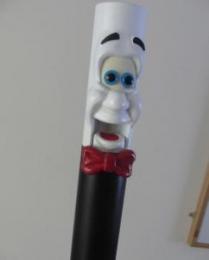 New low price PUPPET WAND
Our latest project is a new affordable puppet wand. This is based on our popular puppet Walter Wand but more simplified construction with mouth movement only. This will bring the cost down to a more affordable price so that even more magicians will be able to take advantage of this great magic prop. The prototype is finished and now getting ready to produce and will be on sale very soon.

The new version is larger, (altough a little shorter) chunkier and more solid and should be more robust than before. For more info and larger photos please visit the Razamatazz Magic facebook page.

Click here for the official Razamatazz Magic facebook page



Blackpool Magic Convention 2018
We had the best time ever at the Blackpool magic convention. This has to be the most successful and best run convention in the world. Met up with many magic friends and watched amazing magic acts from around the world. Had a great time on our stand with Heidi and met many new customers. We look forward to returning in 2019, see you there !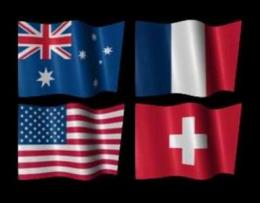 Razamatazz Magic tricks available in Switzerland, Austrailia, USA and France
Razamatazz magic items are available through the following international dealers:

The Crazy Owl, Zurich, Switzerland.

Taylors Magic, Sydney, Austrailia.

Hocus Pocus, California, United States

La Boutique De Illusion, St Martin de Crau, France.



EVENTS RAZAMATAZZ MAGIC HAVE ATTENDED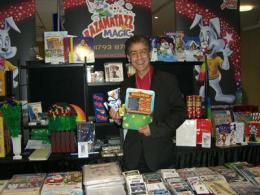 HENRY MAYOL
It was great to meet french magician Henry Mayol at the Southport convention. He was a really nice guy and loved our products ! Here is Henry with Rabbit Rampage.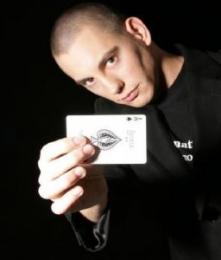 RAZAMATAZZ MAGIC REVIEW BY MATT PARRO

There were 2 stands that both me a Stuart went to at the IBM Magic Convention, Eastbourne that impressed us and had a really good chat with the people on there!

First off was Razamatazz Magic, I do not perform 'kids' magic but if I did this is where id be buying from.

These are MODERN !!! Yes I said the word all magicians seem to hate! These are modern looking tricks!! Which are made from quality materials. BIN that 1960's looking rabbit and get one of their props! You will not regret it! -

Matt Parro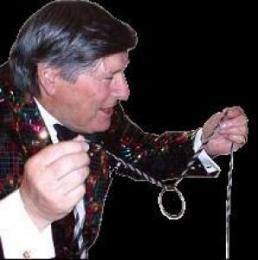 RAZAMATAZZ MAGIC REVIEW BY JOHN DERRIS

I came across a dealer stand selling the most incredible children's effects. Not necessarily the magic but the graphics used on the cards and items they produced.

With pictures and cartoons of rabbits, etc that were absolutley stunning and of a quality that you could believe came from the hands of the Disney studios. They were the most outstanding graphics I have ever seen in magic offered by a dealer called "Razamatazz Magic". I worked in the advertising business all my life and I tell you truly the sheer quality of their product was outstanding.

The proprietors told me they had commissioned top illustrators in the business to establish this high level of product. I am not into children's magic so I have no axe to grind but I was bowled over by the best illustrated magic effects I have ever seen.
If you want to get some idea check out their web site and see if you don't agree -

John Derris

MORE RAZAMATAZZ EXCLUSIVES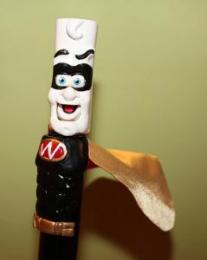 Wonder wand video
Wonder Wand video has just been uploaded and can be viewed on the Wonder Wand product page found under magic wands.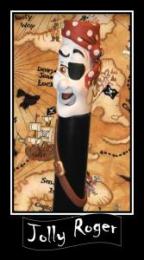 JOLLY ROGER animated pirate magic wand

Yet another design for our fantastic new range of animated wands from Razamatazz Magic. The Jolly Roger wand, ideal show companion !!!
Features re modelled design with eye patch and pirate features, this is THE wand for any PIRATE themed show !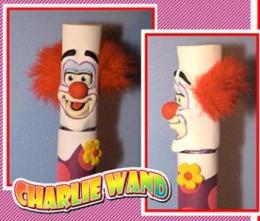 CHARLIE CLOWN animated magic wand

Yes the next in the fantastic new range of animated wands from Razamatazz Magic is here, Charlie the clown wand, your ideal show companion !!! Features re modelled design with clown hair, comedy flower and large red clown nose. Charlie is THE wand for any clown show !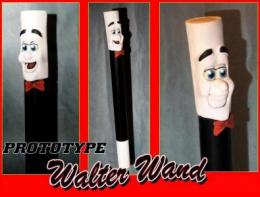 Fantastic new item WALTER WAND

Here is a fantastic new item from Razamatazz Magic

You have never seen a magic wand like this before. Walter's head moves left and right, mouth opens and shuts and even his eyes open and shut. Idea for venting or if you cant vent then just have Walter wand whisper in your ear !

Walter is a large JUMBO sized wand but very light in weight so can be used like a normal wand by any child. There is only going to be a small number available to start with so if you are interested then please email to be added to the list. Be sure you dont miss out on this one ! See childrens catergory for more details. More info, price and availaibilty to follow soon !